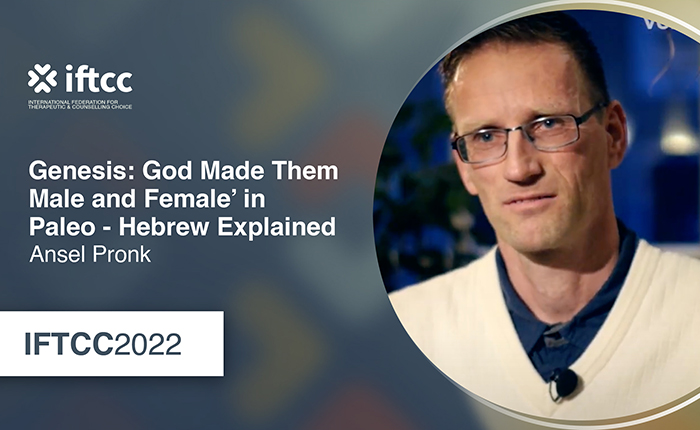 About Course
Ansel Pronk will explain from the original Paleo Hebrew what God reveals in creation about His plan for marriage, why and how God designed it. In the Paleo Hebrew is a definition of what is a woman, and a man. after seeing What God says, together with the knowledge as a counselor, and the journey of restoration himself, Ansel will explain what this means in his work with abused youths among whom many struggle with their gender identity and sexual orientation.
Proposed Learning Objectives
Explain God's intention of relationship between Him and us.

Articulate the significance of God's answer, given 6000 years ago, on the question: What is a woman (and what is a man).

Explain the connection between what God speaks to us and the way we go about reaching out to help the sexually broken.

Argue effectively the centrality of marriage in the light of God's relationship with us.