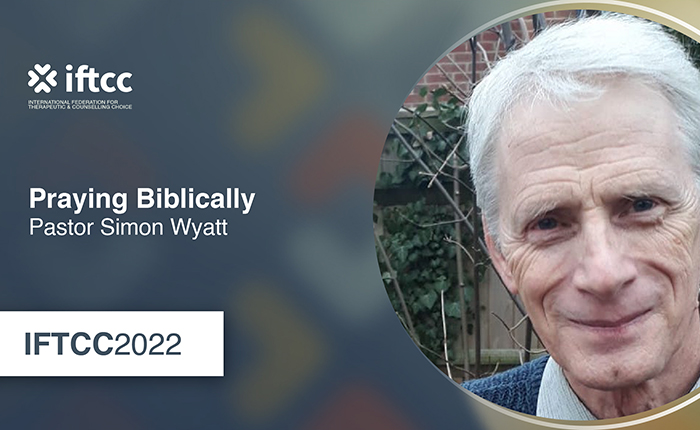 About Course
Simon Wyatt will present an explanation of aspects of prayer from a section in the book of Job. Simon will outline some of the words that the Bible uses for prayer and will then talk about the need for changes of attitude and behaviour, finishing by considering the results that flow from this. The section in the book of Job is a starting point: other passages and verses will be referred to. The consideration of this subject, whilst challenging, is intended to teach and to encourage.
Proposed Learning Objectives
Articulate some of the biblical concepts of prayer and to understand the words used for prayer in the original languages in which the Bible was written.

Recognize some of the conditions for heard and answered prayer in Judeo-Christian thought in both Old and New Testaments.

Ask God to search our hearts for the purpose of effective prayer.

Begin to deal with some of the hindrances to an effective personal prayer life or continue to do so.